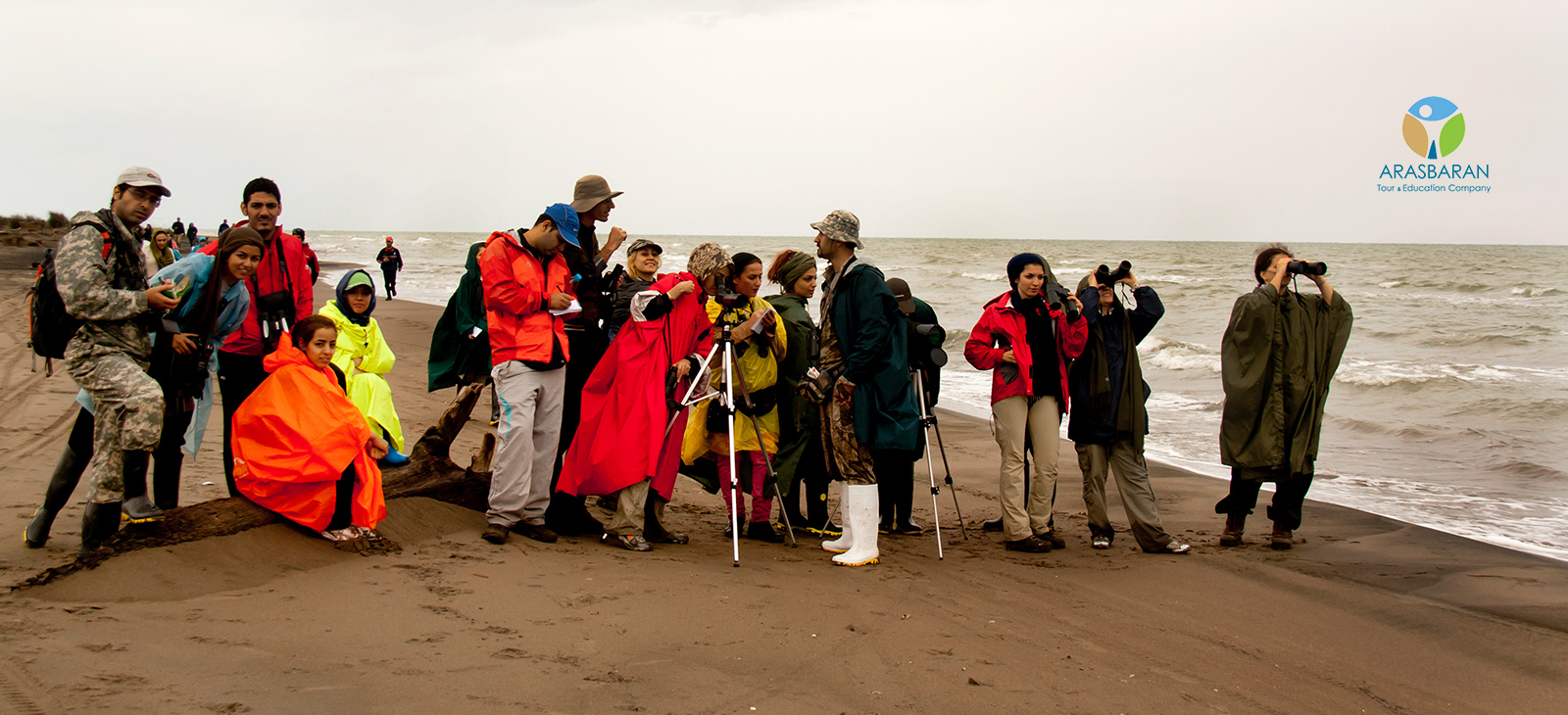 Birdwatching is an entertainment that can be enjoyed by everyone. Sometimes it's a challenge to find hotspots while traveling. That's why you may wish to hire a birdwatching tour guide featured at the site. Bird watching is an enjoyable and inexpensive hobby. Birdwatching for pleasure has been around since the late 19th century. For many "birders," the thrill is found in completing a check list of birds they've spotted. Some will travel great distances to check off a rare species. Bird watching is sometimes enjoyed as a soloist hobby, but even if you prefer to be alone with nature, you can still make a great impact for your local scientific community.
Skilled Iranian tour guides and tourism agencies have made the efforts to boost the tourism industry of Iran in these years. More than 530 species of bird in Iran have been identified and perception and realization of these species without a Professional Birdwatching guide is impossible. Therefore Arasbaran tourism Agency with the assistance of "Tarlan Birdwatching Group" and the approval of Iran Cultural Heritage, Handicrafts and Tourism Organization conducts Professional Birdwatching Guides training Course in Iran. This birding course that lasts up to 3 months is a theoretical and practical training course and has been designed for those who wish to learn the basics of bird identification. The practical sessions in the field will assist you to identify birds by both sight and sound.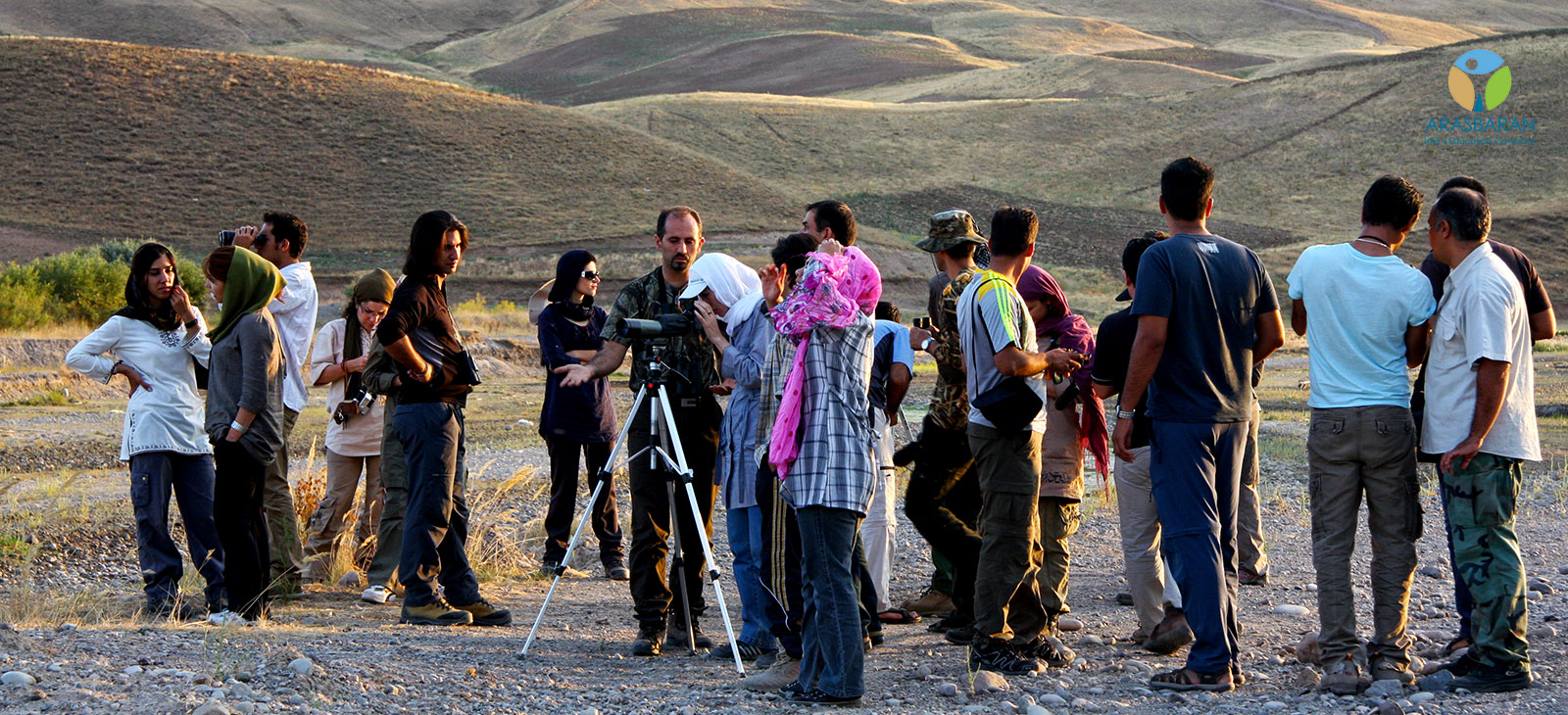 Course topics include:
Ornithology
Advanced birdwatching
Wetlands
Iran IBA
Introduction to birdwatching equipment
Writing report
Dos and don'ts
Photography
Bird footprints in the history and mythology of Iran
Graduates of the birdwatching educational course, after passing the final general examination, will receive the professional birdwatching certificate issued by the Cultural Heritage, handicrafts and Tourism organization of Iran. Then, they will start their career as Iranian ecotour guides in tourism industry.
Many birds can be identified by their songs and calls. You can learn these sounds by taking birdwatching guide training course which is a way of developing your interest in birds. That's why we offer to participate in our Birdwatching training course along with a group of enthusiasts. In our birdwatching tour guide training course you will learn all the hotspots for birding in Iran.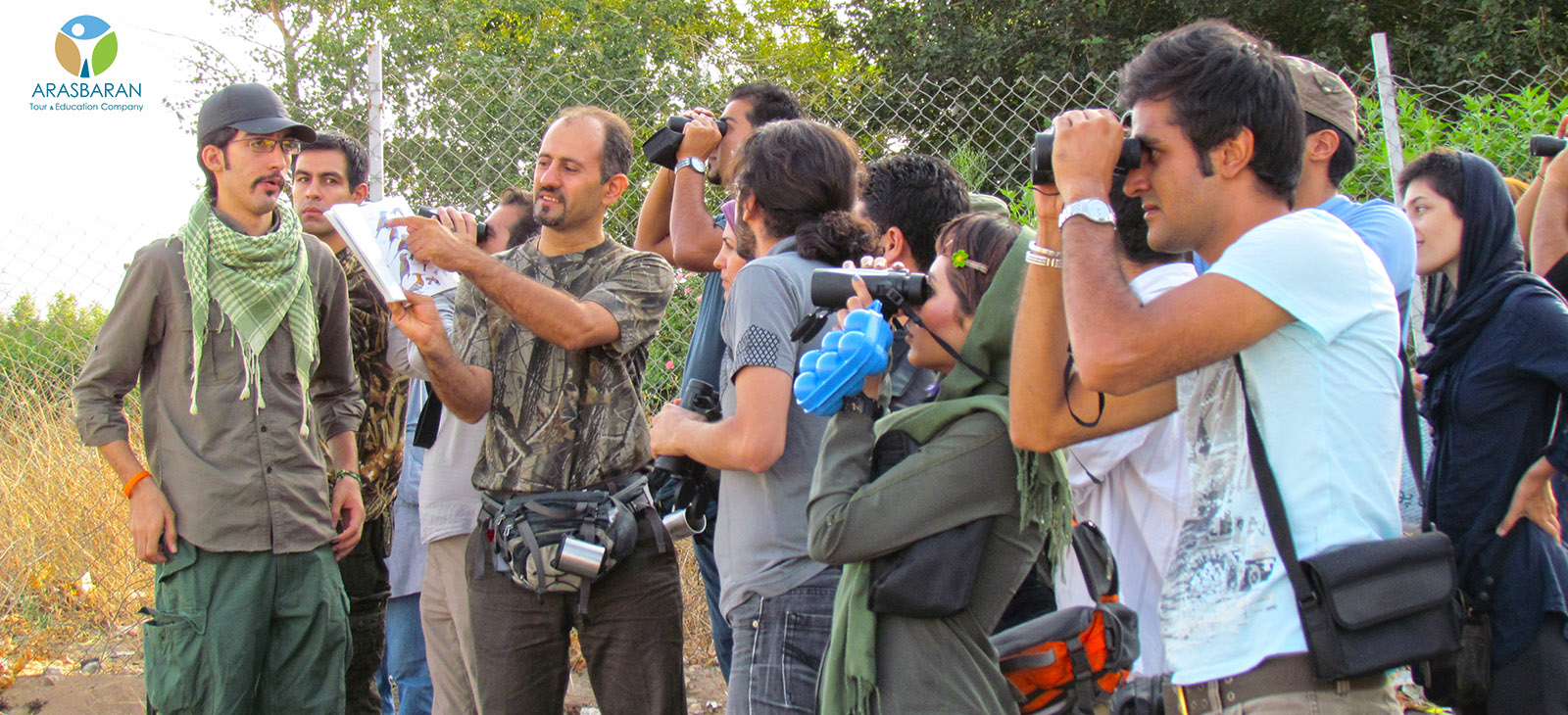 Iran is an exceptional destination which offers some fantastic opportunities for much wanted species for the keen birder. The avifauna of Iran include a total of 527 species, of which two are endemic, three have been introduced by humans and fourteen are rare or accidental. Nineteen species are globally threatened. National parks and protected areas offer a refuge for wildlife, where you can observe unusual birds, all in their natural habitats. Iran has 105 important bird areas according to Bird Life International and the various habitats include hundreds of lakes and wetlands, unique Hyrcanian forest, high montane habitat, steppe and sandy deserts and vast semi-tropical mangrove forests.
Iran is home to an impressive number of species of birds that vary from residents, that stay all year around, to breeding birds, that spend a good part of the growing season in Iran to raise their young, migrants who pass through Iran with the seasons, to wintering birds who like to spend a good part of the winter in Iran to escape colder conditions up north. While many species of Iran birds are relatively common as they are part of the ecosystems of the state, it is always a thrill to stumble upon a rare bird or vagrant, that does not really form any part of the Iran ecosystems. Maybe it got lost during its travels between its summer and winter residence or it got displaced by bad weather.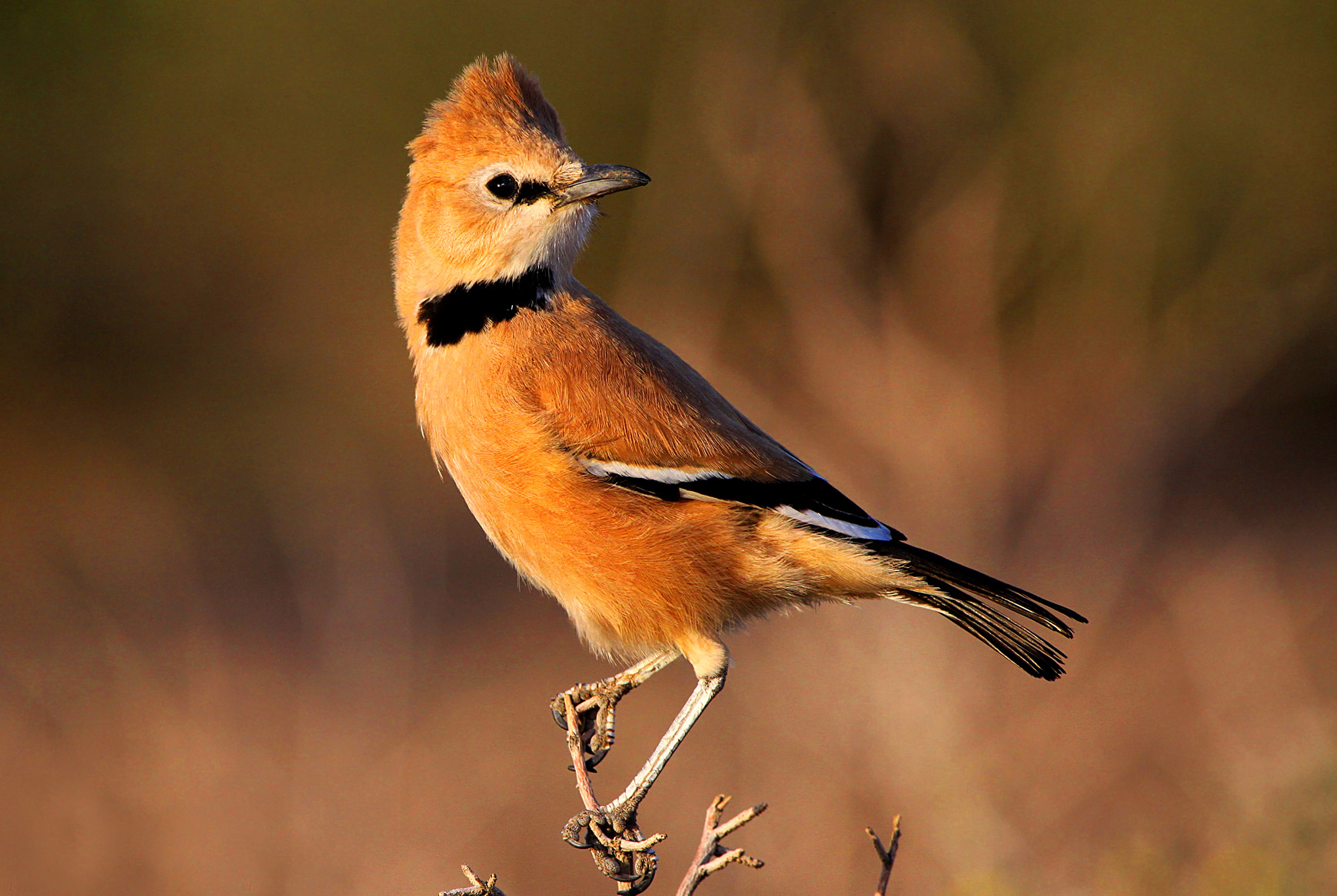 Other Training Courses in Arasbaran Tourism Company:
Cultural And Historical Tour Guides
Technical Manager Of Tourism Agency
Herpetology Professional Tour Guides